Are you considering long-term care for your loved one but aren't sure how to begin the process? In this free guide, you'll get an in-depth look at how to get started, including detailed sections on:
Assessing your loved one to see if they truly need long-term care.
Talking to your family members and loved ones about this choice.
Planning and paying for long-term care.
Researching and choosing a long-term care community.
Download your guide today to get all your long-term care questions answered.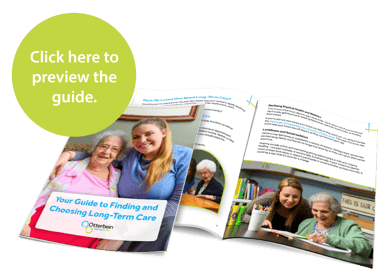 Click the image above to read the first few pages of the guide. If you'd like to read the full guide, just fill out the form for your complimentary copy.